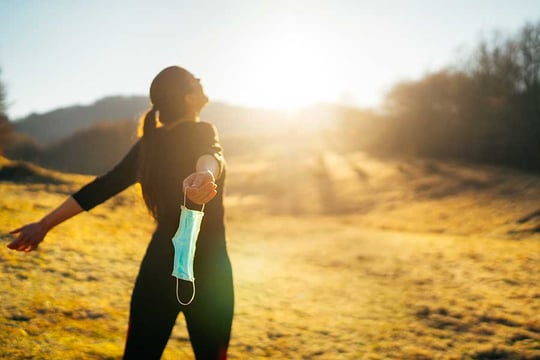 The importance of mental wellbeing was already gaining traction pre-COVID-19. With employees having to deal with the pandemic due to COVID-19, it has become a primary topic of conversation at company leadership meetings across the board. Companies are discussing ways to step up to the plate and support their employees by expanding their mental health benefits to help employees cope.
Mental Health Impact Due to COVID-19
Anxiety and depression were already costly conditions for organizations. Depression has been reported to cost approximately $44 billion in lost productivity each year, and anxiety disorders have led to 5.5 days of decreased work productivity every month. The number of people diagnosed with mental health conditions due to COVID-19 has exponentially increased.
Based on a study published in the Journal of the American Medical Association (JAMA), close to 25% of individuals in the United States are experiencing depression, a number that is close to three times higher than pre-coronavirus numbers. Per the National Association of Mental Illness (NAMI), employees that are depressed are 20% to 40% more likely to become unemployed due to their depression. Furthermore, depressed employees have higher turnover rates compared to non-depressed employees.
Our world, as we once knew it, has changed, and people have to adjust to their new normal. Isolation, loss of employment, and adjusting to working from home due to the pandemic are just a few of the stressors that can lead to mental health challenges. Fear of contracting the coronavirus and grief over the thousands of lives lost due to the pandemic also leads to the need for mental health support.
In the Journal of Occupational and Environmental Medicine, a 2018 report showed that 86% of workers had lower absentee rates and improved work performance after receiving treatment for their depression. If employees do not get the mental health support they need to recover and move forward, it is costly for both the employees and the business.
Employers Expanding Mental Health Benefits
The International Foundation of Employee Benefit Plans (IFEBP) conducted a Workplace Wellness Trends survey of 619 U.S. organizations in May and June. Of the organizations surveyed, 87% offer mental health coverage, an increase of 18% compared to 2014. The majority (68%) also indicated they plan on increasing their mental health offerings within the next two years. Of the 619 organizations:
90% offer an employee assistance program (EAP)
86% offer mental health coverage
35% offer mental health educational/informational sessions at the workplace
33% offer a mental health assessment with the health risk assessment
21% offer a stress management program
17% offer gratitude/appreciation journals/initiatives
17% offer mental health first aid/crisis training
According to the National Alliance of Healthcare Purchase Coalition, 53% of 256 organizations surveyed in March of this year provide mental and emotional health benefits for their employees due to the pandemic. Additional benefits range from free counseling sessions and enhanced employee assistance programs (EAPs) to mental health apps. As outlined in Business Insider's Better Capitalism series, the following are just a few examples of organizations stepping up and supporting their employees with enhanced mental health benefits:
PwC and Merit are offering employees the opportunity to work with wellness coaches
Starbucks is offering 20 counseling sessions, and SoFi is offering up to six, at no cost for employees and certain members of their families
Target is offering online mental health resources for free
Kickstand is offering employees three hours per week to be away from their computers and a more flexible schedule
Salesforce is providing access to educational articles and webinars to support mental health
Mental Health Benefits to Cope with COVID-19
There are numerous mental health support options employers can choose from that fit within a variety of budgets. Nine benefits employers are implementing as a result of COVID include:
Tele-Health Counseling
Mental Health Sessions
Wellness Coaches
Employee Assistance Program (EAP) Enhancement
Expanding Group Health Insurance Coverage
Stress Management Resources
Wellbeing Apps
Mental Health and Wellbeing Training
Flexible Schedules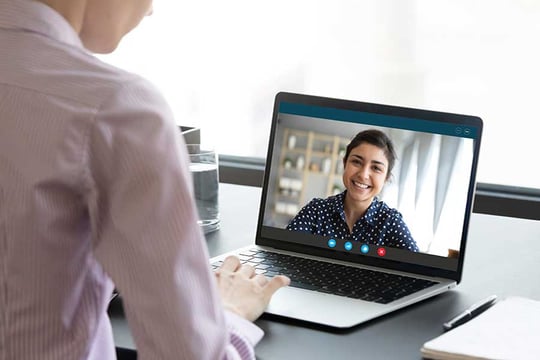 Tele-Health Counseling Sessions
Telehealth counseling services have gained traction due to people being on lockdown from COVID-19. Telehealth services can be accessed by video apps or the telephone. Many organizations are making telehealth counseling a part of their mental health benefits platform. Some employers are offering this service for free for a period of time or for a set number of sessions to help employees cope during the pandemic.
In-Person Mental Health Sessions
Some people prefer in-person mental health counseling. In some cases, or for certain conditions, it is required. Like telehealth counseling sessions, many employers offer a certain number of in-person mental health therapy sessions for free or at a discount. The benefits are also being extended to family members of employees by many organizations. Some organizations are offering group counseling sessions free of charge to employees, as well.
Wellness Coaches
There has been an increase in the use of life, personal, and career coaches over the past decade. Wellness coaches have also gained notoriety and are used by individuals and businesses to support overall wellbeing. Wellness coaches are professionals who help individuals assess their current state of health, both physically and emotionally. They help people develop a wellness plan, set goals, and then work with them to help achieve those goals.
A wellness coach is different from a counselor. A counselor is a licensed professional who supports individuals dealing with various presenting concerns and mental health conditions. Counselors help clients recognize and solve life problems. Coaches generally work with people who want to achieve specific goals and are focused on moving forward to achieve those goals. Many employers are offering access to wellness coaches to support their employees' wellbeing during the pandemic free of charge.
Employee Assistance Program (EAP) Enhancement
Employee assistance programs (EAPs) have been provided free of charge to employees for decades and have become a core benefit. A Society for Human Resource Management (SHRM) poll indicated that 91% of organizations offered an EAP in 2019 compared to only 79% in 2015.
EAP benefits include confidential services and assessments to handle work and personal problems ranging from relocation and legal services to dealing with a challenging coworker. Traditionally, EAPs also provide a limited number of mental and emotional counseling sessions to employees. With current trends towards mental health and helping employees deal with stress resulting from COVID-19, many employers are revamping their EAP benefits to include additional mental health and counseling sessions both in-person and virtually.
Group Health Insurance Mental Health Benefit Expansion
The telehealth and in-person counseling sessions mentioned earlier are offered in addition to traditional group health coverage benefits. Many organizations are making efforts to expand their current group health coverage to include additional mental health coverage. During open enrollment meetings, employers have the opportunity to share the increase in mental health benefits and encourage employees to take advantage of them.
Stress Management Resources
Organizations are expanding their mental health services approach to offer benefits beyond mental health counseling and insurance coverage. Research indicates that more and more employers are taking a vested interest in measuring their employees' stress levels with goals to implement strategies to do so.
Virtual yoga and meditation classes are examples of stress management resources some employers offer to help employees cope with the current times. Wellbeats is an example of a virtual exercise class app provided by some employers. Quiet and mediation rooms are resources employers are also creating in their office spaces for employees to utilize.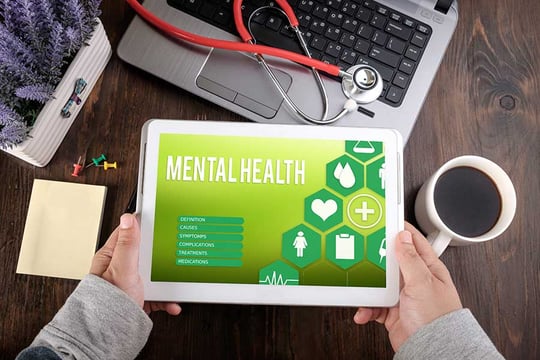 Wellbeing Apps
Wellbeing apps are not meant to take the place of mental health counseling and interventions, though they do offer a supplemental resource to mental health programs. They are also gaining in popularity with employees and candidates. As a result, employers respond by offering digital mental health offerings as an actual benefit instead of a perk. In some cases, employers are delivering digital solutions at no cost to the employee, and in other instances, they provide them with cost-sharing between the employee and employer.
There are several mental health digital aids employers can select from. Some provide fun ways to support mental health training, and others offer relaxation and meditation options. Headspace, Calm, Plum Village, and Happify are examples of digital applications to support mental wellbeing.
Mental Health and Wellbeing Training
Some organizations are offering mental health and wellbeing training during the pandemic. Mental health training reduces the mental health stigma and teaches employees about common conditions, like depression, anxiety, alcoholism, and PTSD. Training can also provide general tips and information on maintaining a healthy lifestyle, reducing stress, and implementing self-care protocols to support overall wellbeing and mental health.
Employers sometimes provide training in the form of live or virtual presentations. Some organizations also offer free webinars, articles, and online assessments through online health and wellbeing vendors.
Flexible Schedules
Under normal circumstances, flexible schedules are a benefit that many workers desire. COVID-19 has created issues for employees that present the need (not just the desire) for flexible work schedules. Many employees are dealing with children being home during the day for school lessons and face challenges with access to childcare due to the pandemic. Others might be dealing with health challenges or taking care of someone with COVID-19. Whatever the reason, when employees know they have flexibility as to when they get their work done, it can take some of the stress off of their shoulders. Many employers provide additional time away from work, adjust start and end times, and extend remote work availability to support employees during the current times.
Developing a Mental Health Support Strategy for Your Organizations with KBI Benefits
Even without a pandemic with no end in sight, mental health is an important consideration for businesses. Healthier employees equate to happier employees which equates to increased productivity. It is also essential that employers show their employees that they do care and understand the challenges the pandemic has created.
During these uncertain times, it is necessary to consider mental health benefits for both the wellbeing of our workforce and the bottom line of our businesses. At KBI Benefits, we will work with you to assess your current mental health benefits. We can help identify areas for improvement and determine if additional benefits could support your employees through the pandemic.
With open enrollment just around the corner for many organizations, it is also the perfect time to consider expanding mental health offerings through group benefit plans. As brokers, we have an extensive network of group health insurance and mental health benefit providers we work with. We can help you get the best options and pricing available for your needs.
Contact us today by submitting our online contact form or calling us at 408.366.8880. We look forward to working with you!
By Chris Freitas