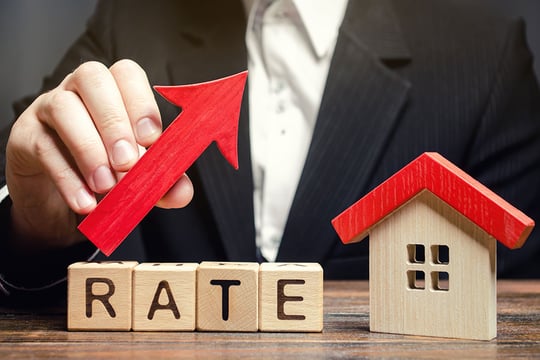 There are numerous types of insurance that individuals and businesses require. Some of the personal insurance options include auto, health, home, life insurance, and travel insurance. Business insurance options include commercial auto, general liability, property, business interruption, and worker's compensation insurance. Employee benefits, including health, life, and disability, are also considerations for businesses. Regardless of the type of insurance required, you're going to need to pay the price, or premium, for the insurance selected.
What Are Insurance Premiums?
When you secure an insurance policy, you pay a price to receive the coverage outlined in the policy. The price you pay is known as an insurance premium. Depending on how the payment plan for the policy is structured, you might pay a premium on a monthly or biannual basis, or upfront for the entire term period. In some instances, you might be required to put down a deposit if you have poor credit or a history of not paying your insurance bills on time.
Insurance premiums are paid in a variety of ways, driven by the options that the insurance company provides. Nowadays, many companies encourage policyholders to go paperless with email billing and online transactions. Payments are often handled online or can be paid over the phone or by mailing in a check.
How Are Insurance Premiums Calculated?
To better understand how to shop around for insurance and get the best rates, consumers should learn how insurance premiums are calculated. Insurance premiums vary between companies and individuals. Two companies could offer very similar polices for different rates, and two individuals could receive the same policy from a single company and receive different rates.
There are several factors that insurance companies use when determining what your premium will be. The type of coverage, coverage level, the age of those covered, zip code, credit scores, and background information of the insured are all considered. The higher the risk calculated based on these factors, the higher the insurance rates or premiums will be.
Taking the factors provided by a specific consumer into account, insurance companies run mathematical calculations and refer to statistics to determine the insurance rate dollar amount that they will charge that consumer. Insurance statisticians and actuaries are sometimes hired to help insurance companies determine the most appropriate rate to charge a consumer. Actuaries also use sickness and mortality statistics to predict risk and possible loss due to death and illness.
Underwriters write insurance policies for insurance companies and are also the team members that calculate the insurance premiums. They compile all of the data they receive from actuaries and statisticians, thoroughly analyzing reports, predicting the likelihood of a claim, and investigating historical information to determine the insurance premium.
Considerations for Auto Insurance
The primary factors that insurance companies use when calculating auto insurance premiums include:
Make, model, and year of the car
Your driving record, including the number of tickets and at-fault violations
Your insurance record, including at-fault claims you have made
Total number of years you've been driving
Your age
Theft statistics in your zip code
Safety features and statistics of your car
For example, if you have a poor driving record or a lot of theft in your neighborhood, your auto insurance premiums will be higher than those with a good driving record or minimal theft in their community.
Considerations for Medical and Life Insurance
The key factors insurance companies consider when calculating medical and life insurance premiums include:
Family history of disease and illnesses
Your age
Your history of personal illness, disease, medications, and surgeries
Lifestyle habits, such as smoking, chewing tobacco, and drinking alcohol
As an example, younger and healthy individuals typically pay less for life insurance and medical insurance than individuals who are older or have ongoing health challenges.
Considerations for Home Insurance
The primary factors insurance companies use when calculating home insurance pricing include:
The home's appraisal and market value
Crime statistics in the area
Type of weather your home might be subject to, such as rain, snow, and hail
If the house is in a flood zone or area where natural disasters are likely, such as hurricanes, tornados, and earthquakes
How close your home is to a fire station or fire hydrant
If sewage is an issue in the area
Your insurance record, including how many times you've filed insurance claims in the past and that you have no bills outstanding with a previous home insurance company
It's common knowledge that if you have a home in a high-risk natural disaster area, you will likely pay more for home insurance premiums. You might also need flood insurance coverage for the home insurance company to cover you if you live in a flood or hurricane zone.
Considerations for Business Insurance
Factors considered for the various types of business insurance include:
Age of the business
Business size
Business industry
Various risks the business faces based on the industry, size, and area in which it's located
Number of employees
History of insurance claims
Number of company vehicles used
Size of commercial property
Some industries, such as amusement parks, are considered high-risk and will pay more for certain types of insurance compared to lower-risk companies.
Considerations for Employee Benefit Premiums
Employee benefits are vital to an organization. They're tied to employee morale, retention, recruiting top talent, and overall job satisfaction. Navigating employee benefits requires time and specialized resources to assess what an organization needs based on employee requests, business needs, and budget.
Factors that insurance companies consider for employee benefits premiums include:
Number of employees
Demographic of the employees
Industry
Type and level of group medical insurance requested (i.e., HMO, PPO, High Deductible Plans (HDHP))
Level of life insurance and disability insurance requested
Historical data of the organization
Historical employee insurance claims
Is It Possible to Lower Insurance Rates?
The better your coverage, the more your insurance rates will be. If you have a $5,000 deductible on your car insurance policy, you will pay less than if you only had a $500 deductible, assuming all other variables are the same. However, you want to ensure that you have the coverage level you need to meet your needs rather than the least expensive policy. In many instances, you can get better coverage for just a bit more money per month, so the extra cost can be worth it to mitigate risk and provide peace of mind.
Many insurance companies do have options for you to lower your insurance premiums. You can bundle insurance with a single carrier, such as your car and rental insurance, to receive a discount on your premiums. You might save on auto insurance by improving your credit score, as well. Statistics indicate that those with low credit scores are more prone to accidents; therefore, they receive higher insurance premiums.
The other option to help lower your insurance premiums is to shop around. As previously mentioned, different insurance providers offer different rates for similar policies. It can be highly beneficial to work with an insurance broker to save you time and money.
Insurance Brokers Work to Find the Best Insurance Premiums for Your Needs
Insurance brokers work on behalf of their clients to help them secure insurance. Insurance brokers work with you to assess your needs and risks and then suggest insurance coverage to mitigate those risks. They then shop around to find the best rates available and present you with options to choose from. When you work with a broker:
It helps to streamline and simplify the selection process.
You save time and money.
It allows you to purchase all of your insurance needs through a single broker or brokerage firm.
You have peace of mind that you're fully covered and not paying for coverage you don't need.
You have long-term support for future insurance needs and updates.
You have a partner that ensures you're covered legally.
You're working with experts that can provide market data for employee benefits platforms to ensure that you remain competitive.
Brokers Help to Streamline and Simplify the Process with a One-Stop-Shop
Insurance brokers are often experts in all types of insurance coverage, so you don't need to worry about going to different insurance companies to purchase different types of insurance. Insurance brokers will walk you through the fine print and explain exactly what each policy does and does not cover so that you fully understand the policy you're purchasing.
Brokers Save You Time and Money
Because insurance brokers have relationships with numerous insurance companies, they shop around to get you the best rate possible for the coverage you need. Brokers often also receive a broker discount from insurance companies, and those savings get passed on to you, the consumer.
You Are Legally Covered with a Broker
It's an insurance broker's job to keep up with the changing legal landscape of insurance. They'll ensure that you have the minimum coverage required for personal and business insurance. Not abiding by the law can cost you or your business hefty fines and penalties.
Insurance Brokers Provide Employee Benefits Expertise
Employee benefits are a specialized niche for insurance brokers. It takes a significant amount of time for employers to evaluate benefit plan offerings that meet the needs of employees, legal requirements, the business, and budget. Working with reputable insurance brokers to assess and evaluate possibilities to develop a comprehensive benefits plan frees up a lot of time and resources for the company.
How Does KBI Find the Best Insurance Rates and Premiums for You?
At KBI, we understand the importance of getting the best insurance plans to meet your need for the best possible premium. Our team of experts takes the time to get to know our clients on a personal level, so we are clear on precisely what they require. We assess their needs, provide a risk evaluation, and discuss insurance options to mitigate risks. From there, we work with our clients to complete the proper paperwork to submit to insurance companies and begin shopping from our extensive network of insurance companies. Once we have options to present, we sit down and discuss which plan options best meet the client's needs and budget.
Our team of experts at KBI stays on top of market trends, legal changes, and best practices, so we can ensure that our clients have what they need now and in the future. We're here to provide short and long-term support for your insurance needs.
Contact us today by submitting our online contact form or calling us at 408.366.8880. We look forward to working with you!
By Chris Freitas