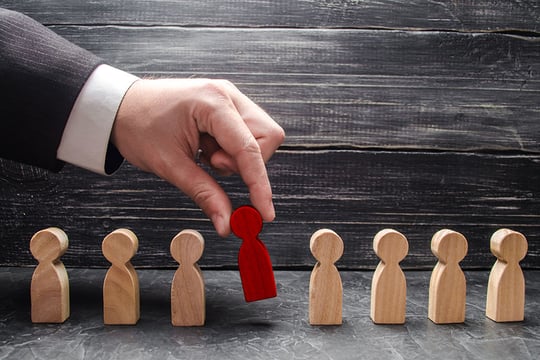 Although some organizations stay on top of HR audits, others appreciate their importance but fail to perform them. Organizations can fall short on conducting them due to a lack of time, resources, and HR expertise. Without these periodic, objective reviews of HR practices, policies, alignment with company culture, and strategic direction, the organization will suffer in the long run.
What Is the Purpose of an HR Audit?
An HR audit is a way to recognize HR shortcomings and successes. They help ensure an organization's legal and regulatory compliance and establish best practices to support company culture and employee relations. They help clarify the effectiveness of current policies and practices, as well as their adequacy and legality.
HR audits also support the long-term goals and strategic vision of HR departments. Thorough audits highlight what's working well, what needs changing, and what the future needs of HR departments will be to make improvements and optimally support the organization.
What Are the Different Types of HR Audits?
There are a few types of HR audits. Each audit is developed to meet specific goals and objectives and can be as broad or specific as deemed necessary. Routine audits include:
Legal and regulatory compliance

Performance management

HR best practices

Internal HR services and functions

Strategic alignment
Legal and Regulatory Compliance
When people think of HR audits, they often think of compliance. Fines and penalties for not complying with employment laws and regulations can be costly for an organization. HR compliance audits ensure that an organization meets local, state, and federal legal and regulatory requirements. Employment and labor laws are frequently changing, and HR compliance audits help make sure that you're staying up to date with the changes.
An HR compliance audit takes an in-depth look at various employment practices, including recruiting and hiring, job classifications, layoff and termination practices, disciplinary practices, equal employment and discrimination, disability accommodations, and personnel file documentation. Compliance audits also look at employee benefits platforms to confirm that the company meets the minimum legal requirements for benefits offered, including medical and time-off benefits.
Some of the specific federal laws that organizations must comply with include:
Equal Employment Opportunity Act (EEO)

Americans with Disabilities Act (ADA)

Health Insurance Portability and Accountability Act (HIPAA)

Affordable Care Act (ACA)

Fair Labor Standards Act (FLSA)

Fair Credit Reporting Act (FCRA)

National Labor Relations Act (NLRA)

National and State Retaliation and Whistleblower Laws

Worker Adjustment and Retraining Notification Act (WARN)

Occupational Safety and Health Administration (OSHA) Regulations

Age Discrimination in Employment Act (ADEA)

Family and Medical Leave Act (FMLA)
Performance Management
HR performance management audits help identify areas where managers and supervisors might fall short in providing timely feedback to employees. Performance feedback includes feedback for the annual performance review process, as well as disciplinary actions and performance improvement plans throughout the year. Even in "right-to-work" states, the risk of lawsuits increases when an organization terminates employment without the proper documentation.
HR Best Practices
A best practices HR audit compares your organization's current practices to another company's practices. The companies that you're compared against are the ones identified to have extraordinary practices. This type of audit helps assure that you remain competitive and up to date with current trends, standards, and practices in the industry.
Internal HR Services and Functions
An internal HR audit focuses on the services provided to employees for the organization and specific functions within HR. For example, payroll, conflict management, benefits administration, and employee relations should be evaluated and audited to assess the quality of services and end-user satisfaction. Because employee satisfaction with these services can impact employee retention and morale, it's vital that HR regularly evaluates these functions.
Strategic Alignment
HR audits that focus on strategy assess current HR processes and systems to make certain that they align with the organization's strategic goals. Adjustments can be made where needed to support long-term organizational and cultural alignment.
How Often Should You Conduct Them?
Due to the significant amount of time and resources required for a full-scale audit, it's common practice for organizations to perform large-scale audits only once per year. It can be beneficial, however, to conduct smaller audits in between full-scale audits to ensure that your organization is proactive — not reactive — to the changing legal landscape, employee relations concerns, and so on. Periodic audits also evaluate whether improvements have been implemented based on the results of the last full-scale audit.
How Are They Conducted?
Although the way that HR audits are carried out is based on the scope and type of the selected audit, the same steps are required to perform one, regardless of nature or scope. They include the following:
Identify the type of HR audit

Determine the scope of the audit

Foster support for the audit

Develop audit questionnaires

Collect necessary information and data

Benchmark and compare findings

Share findings with the HR team and pertinent leadership partners

Take action

Create an environment to support collaboration and continuous improvement

Determine the timing of the next audit
Identify the Type of Audit
Determine what you want to audit. You can then select the type of audit that best meets your needs.
Determine the Scope of the Audit
Do you need to conduct a comprehensive review of an entire department, or do you need to focus on a specific process, policy, or target area? Once you determine the scope, you can work to get buy-in.
Foster Support for the Audit
Audits take time and money. To get the full benefit of an audit, you want buy-in from key players and senior leadership. Work within the HR team to determine the communication approach to get buy-in and ongoing support to make the most of an audit.
Develop HR Audit Questionnaires
Audit questionnaires help you collect data and make sure that you address all elements of the audit. Questionnaires can guide the audit as a whole and can also be developed to capture individual interviews.
Collect Necessary Information and Data
Using the questionnaires as a guide, begin collecting information and data. The collected information and data are then reviewed to address areas of success and areas for improvement.
Benchmark and Compare Findings
Compare your internal findings with market data. This comparison allows you to identify the best practices of other organizations and the competitive edge that you have over other firms in your industry.
Share Findings with the HR Team and Pertinent Leadership Partners
Once the findings are in, it's important to share them with the HR team and pertinent leadership partners within the organization. Be sure to share the good news, as well as any areas for improvement.
Take Action
HR audits are a waste of resources if the results don't lead to action. Identify the areas for improved efficiency, productivity, and compliance; then create an action plan to implement changes.
Create an Environment to Support Collaboration and Continuous Improvement
Just as you need to get buy-in for the initial audit, you also need to get buy-in to take action based on audit results. Doing so supports forward momentum for continual collaboration and improvement, including for additional audits in the future.
Determine the Timing of the Next Audit
Once you complete the initial audit, it's a good idea to get the next audit on the books for the same time the following year, the year following that, and so on. You might also choose to schedule smaller, intermittent audits before the next full-scale audit to guarantee progress along the way.
Who Performs an HR Audit?
Sometimes, the internal HR department or internal audit specialist performs HR audits. Other times, organizations outsource them. It partly depends on the organization's size, the size of the HR department within an organization, the organization's budget, and the available resources, including audit expertise. Outsourcing them frees up internal resources and provides an unbiased review from someone who does not have a personal stake in the audit. Hiring outside support often comes with stricter audit protocols, as well.
KBI Offers HR Audits to Support Your Business
HR audits help ensure legal compliance, mitigate risks, implement best practices, standardize processes, identify inefficiencies, and align HR with the business's overall strategy and vision. Though companies generally understand their importance, they often don't give them the time and effort required to provide the full scope of benefits. Small businesses in particular often don't have the internal resources to support full-scale HR audits.
KBI Benefits offers HR audit services to consumers. With the support of our team of experts, we will work with you to identify the type of audit you need to ensure legal compliance and optimize the HR function within your organization. We will follow the audit protocols that support the type and scope of audit you need, compare our findings to market data, and provide recommendations for areas of improvement.
Whether you're looking for a consultant to guide and be a sounding board for your HR team as they conduct an HR audit or you're looking to fully outsource them, KBI is here to help.
If you are ready to explore the travel insurance plans we offer, contact us today by submitting our online contact form or calling us at 408.366.8880. We look forward to working with you!
By Chris Freitas