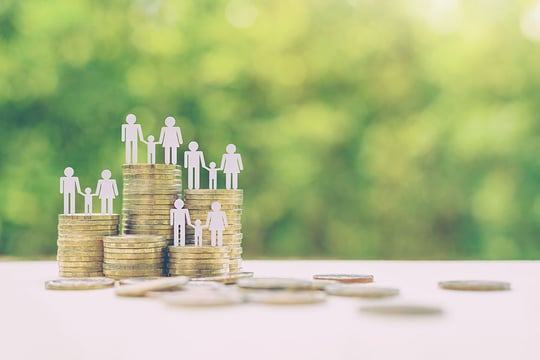 Many employees have said that they would choose to accept a lower-paying salary for better benefits, especially when considering health care and financial (e.g., 401(k)) benefits. As a result, having a competitive benefits program can make a huge difference when it comes to attracting and retaining top talent. Unfortunately, many employers aren't sure where their benefits align when compared to their competitors or the industry as a whole.
Benchmarking Provides Insights to Compare Against Competitors
Benefits benchmarking is a common business practice that guides best practices and provides baselines for an organization. It allows organizations to develop a competitive strategy based on industry data and statistics. In general, benefits benchmarking allows organizations to:
Monitor company performance compared to industry peers.
Gather data to form an independent perspective on competitiveness with other companies.
Enable a culture and mindset for continued improvement.
Set expectations and targets for future goals and growth.
Provide data to employees and candidates to represent competitiveness.
Collect data to negotiate rates with plan providers.
Identify ways to cut costs and save money.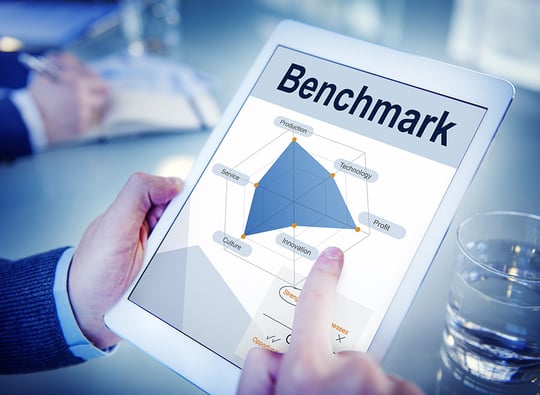 Health Insurance Benchmarking Reports are Valuable Company Resources
When a company completes an internal health insurance benchmark analysis, it will provide insights into how well their health insurance benefits stack up compared to the industry and its competitors. It takes some time and valuable resources, but it is worth it. Benchmark reports generally provide specific data in list and chart format to make it easy for you to compare your plan to your competitors and the industry.

Benchmarking for Insights into Cost Reduction
The Society of Human Resource Management (SHRM) indicates that healthcare premiums for families have increased by 54%, and employees carry 71% of that increase. With the increasing cost of healthcare for employers and employees, benchmarking can help provide data to determine what other employers are doing to continue offering benefits while being cost-conscious.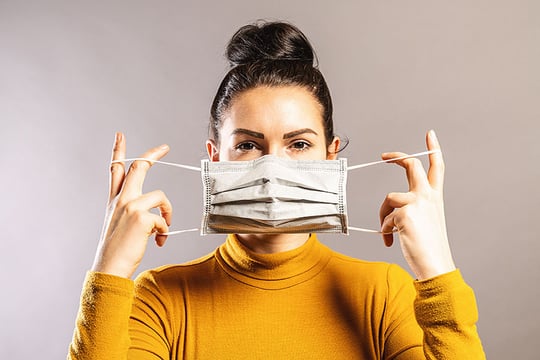 Benchmarking for Insights into a Post-COVID World
To say COVID-19 has impacted employees and healthcare benefits is an understatement. COVID has had a significant impact on the cost of healthcare benefits and benefit utilization. Benchmarking in 2021 can help employers better appreciate the state of the market during the COVID pandemic and how other employers are responding to the impact of COVID on healthcare benefits.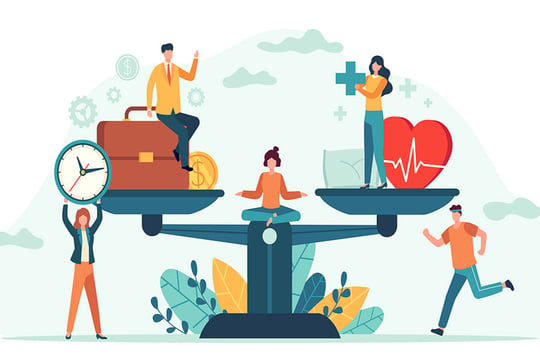 Types of Benchmarking
There are different types of benchmarking, including:
Functional benchmarking
Internal benchmarking
Competitive benchmarking
Functional Benchmarking
When you compare your organization to organizations in a different industry with similar metrics or processes, it is referred to as functional benchmarking. Functional benchmarking might work well for an organization that operates in a competitive market where organizations in different industries are competing for candidates that work in comparable positions. For example, engineers could work in the civil engineering industry, oil & gas, or the public government sector.
Internal Benchmarking
Internal benchmarking is when an organization benchmarks its various internal divisions, offices, and departments. If an organization applies its benefits equally across the organization, then internal health plan benchmarking might not make sense. However, if an organization has different offices in locations where it might make sense to have different benefit plans, then internal benchmarking might make sense.
Competitive Benchmarking
Competitive benchmarking is when an organization compares its benefits plans to its competitors. This type of benchmarking helps to ensure you remain competitive, which helps to attract and retain top talent. The type of benchmarking that is the primary focus within this article is competitive benchmarking.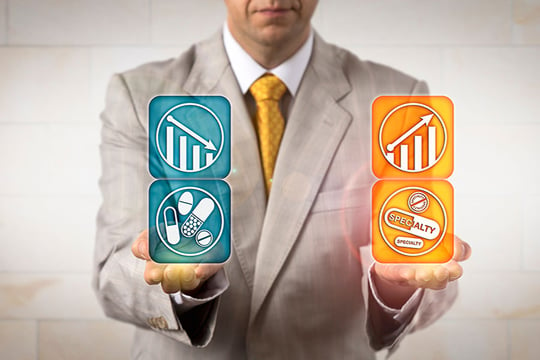 How Do You Benchmark Your Health Plan?
Though some employers might choose to only benchmark their plans against nationally available data reports or other employers with the same plan, more granular data is required to comprehensively benchmark. Without granular data, key data could be missing to fully assess your plan against your competitor's plan.
Health plan benchmarking best practices include comparing plans with other plans based on key data, such as:
Industry
Employee size
Plan type and design
Region or geographical location
Plan premiums
Employee demographics
Plan utilization
Health plan benchmarking reports can help you determine:
How much in premiums you should pay to a plan provider.
How much you should pay vs. how much your employees should pay when cost-sharing.
The plan design that will work best for your employees, including the type of plan (e.g., HMO, PPO, HDHP), copays, and deductibles.
These health plan variables can help make you competitive in your specific market and industry.
It can be a wise choice for organizations to work with a health plan benchmarking organization for the best results. Companies that specialize in benchmarking can help you determine the best measures, as well as what should be benchmarked. For example, should you benchmark your overall experience or based on certain subsets, such as diagnosis or group? Is it best to compare your business to case management controls, commercial utilization, or provider contracts benchmarks?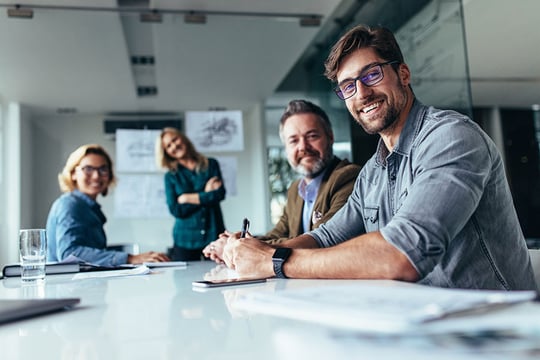 Health Plan Benchmarking Is a KBI Featured Service
The most useful benchmarking reports provide results that are relevant to organizational goals. As trusted benefits brokers with decades of experience working with organizations, KBI understands the importance of having a competitive benefits plan. Thus, health plan benchmarking is a featured service offered by our company.
KBI partners with Milliman to provide robust benchmarking data. Using proprietary tools, Milliman is a trusted and well-known industry leader in the world of employee benefits and human resources.
Milliman gathers health plan data for companies of all industries throughout the country, so our clients can compare their plans to others. Data can be collected, broken down, and analyzed by industry, geography, group size, plan design, premium allowance, strategy, and more. Our partnership with Milliman will help ensure you have the tools and resources to benchmark your health plan to meet your goals and objectives.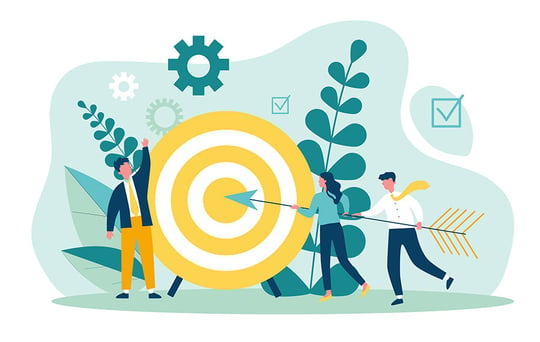 Developing a COMPREHENSIVE Benefits Strategy
Benchmarking, although a critical step, is only one step of any benefits strategy. A comprehensive benefits strategy includes the following steps:
Define goals and objectives
Assess your employee population
Establish benchmarks
Create a communication and engagement plan
Develop a measurement plan
Define Goals and Objectives
To develop a benefits strategy, goals and objectives need to be defined. Some common questions regarding goals and objectives include:
How can you save while also serving your employees' needs?
Is your goal to improve employee health?
Are there specific benefits challenges you need to address?
Are benefits tied to your recruitment and retention efforts?
Do you need to increase engagement and plan participation?
Assess Your Employee Population
As you develop or update your benefits strategy plan, it is essential to understand your employee population. What are their demographics, needs, risks, and usage?
One step is to have employees complete a Health Risk Assessment to evaluate health status and lifestyle. A questionnaire to determine your employees' desires and requests is another option. Assessing this type of data will drive your plan offerings and design.
Establish Benchmarks
As previously discussed, benchmarks help you assess competitiveness and set achievable goals. Competitive benchmarking allows organizations to ensure they are keeping up with industry and market standards for a happy and healthy workforce.
Create a Communication and Engagement Plan
Once you're ready to roll out a benefits plan, it is important to communicate with your employee population. Your benefits plan provider or administrator can support you in this effort. Hard copy fliers, posters, email campaigns, text messaging, and website content are viable communication options. It is also important to communicate regularly vs. just once a year during open enrollment.
Regular communication can help to increase engagement. Other parameters that can help you to increase engagement include wellness initiatives, health risk management, and care management initiatives.
Develop a Measurement Plan
To test how well your benefits plan is performing and meeting your goals and objectives, you need to develop a measurement plan. What metrics will help you determine if your plan is working?
Monthly and quarterly reports can help to track success. If you're not meeting your goals, assess why, and make adjustments. Have a discussion with your benefits plan provider or administrator to determine where and how adjustments can be made.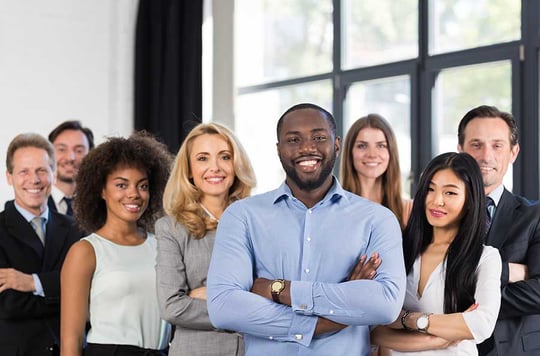 The Professionals at KBI Are Your Benefits Experts
Whether you're searching for guidance on a new or existing benefit plan or for a health benefits benchmarking partner, KBI is here to help. We understand the challenges of the current times that have added to the stress of keeping businesses afloat and employees happy.
At KBI, we work with organizations of varying sizes and industries to provide broker services that help our clients remain competitive in the marketplace. We forge a partnership with those we work with and help take the guesswork out of benefit plan design, selection, and benchmarking. We are here to help when you're ready to benchmark your current benefits plan or have any benchmarking questions.
If you are ready to explore our insurance plans, contact us today by submitting our online contact form or calling us at 408.366.8880. We look forward to working with you!
By Chris Freitas