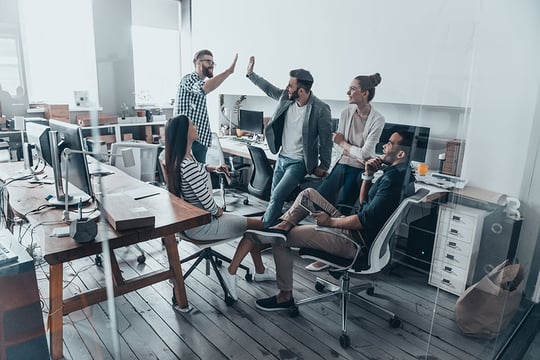 Have you ever created an annual stewardship report? Are you familiar with them and all they can do to enhance your business and inspire your employees, organization, clients, and stakeholders?
An annual stewardship report serves as a tool to provide transparency in your operations to anyone who has a vested interest in your business, including the public. Businesses of all types and in all industries increasingly use annual stewardship reports to foster confidence, community engagement, and increased growth, socially and financially.
If you're ready to start producing an annual stewardship report to provide transparency in your approach to benefits, keep reading to learn more.
What Is an Annual Stewardship Report?
An annual stewardship report is a way for a business to let everyone know the approaches you are taking to ensure employee satisfaction in your organization. It shows what steps you have taken to enhance the quality of the company's benefits offering for valued employees.
Have you performed intensive research to find more effective health insurance solutions with lower costs to your employees?
Have you extended surveys to your employees to ask what they would like to see a change in your benefits package structures?
Have you explored the option of offering employer matching contributions for retirement plans?
These focal points give the writer(s) a solid place to start working on this important project.
The annual report on stewardship offers you an opportunity to tell a story about the steps taken to improve the work conditions for your employees, rather than simply laying out facts and figures. While traditional reports featuring facts and figures have their place, so do annual stewardship reports. Your stakeholders will appreciate the panoramic view of what you've done more than skimming a column listing benefits and numbers without any backstory.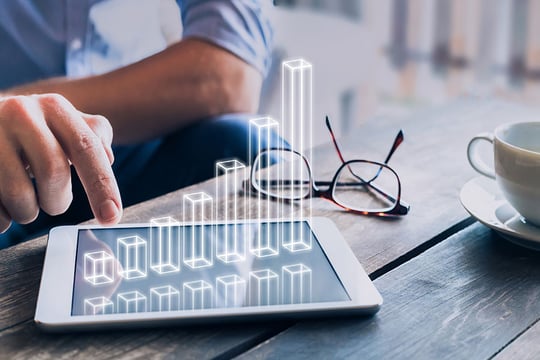 How Can an Annual Stewardship Report Benefit Your Organization?
Your organization might perform policy and claim reviews each year as a matter of course, but an annual stewardship report offers so much more. In this report, you can include all your employee benefits, going beyond the traditional health insurance plans to include emerging benefits offerings and strategies, such as health and wellness plans, tuition reimbursement, and emerging benefits trends in 2021 and beyond.
More than anything, your annual stewardship report benefits your organization by showing your commitment to understanding and striving to meet your employees' needs and aspirations. Such attention often results in better employee happiness, satisfaction, and retention, saving money for your organization. Happy employees translate to more and effective productivity and profits, so everyone wins.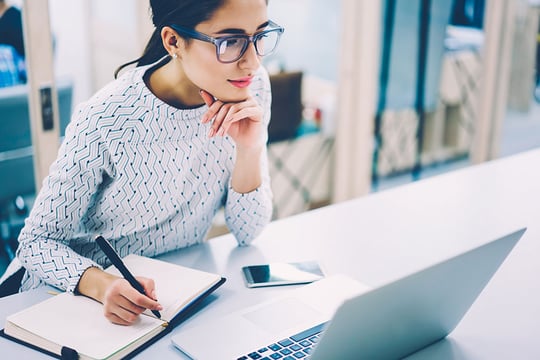 Who Should Be Involved in the Crafting of Your Annual Stewardship Report?
It is usually up to each organization to determine who can compile the information and craft an effective annual stewardship report. Ideally, you should include your HR department and benefits manager, and team since they work on these matters daily. It's also beneficial to reach out to your executive team members to offer insights on what they would like to learn from the report.
Ultimately though, you want to include a core group of individuals who understand the value of the report and how to develop and deliver it in a way that transparently reflects your team's efforts to provide the best benefits for your employees and organization.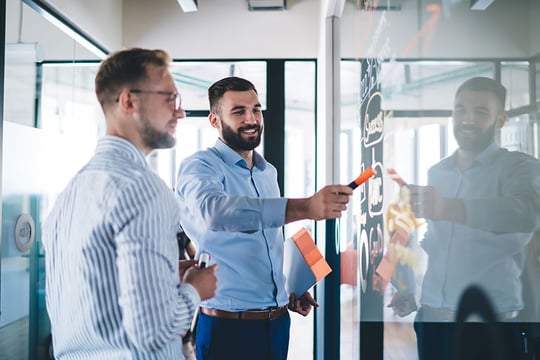 What Should You Include In Your Annual Stewardship Report?
Again, your annual stewardship is more than a policy and claim review or a set of facts and figures, but it does include those details.
Here is a brief breakdown of what you should include in your report:
A general overview of the past year in benefits to let clients and stakeholders know what you have done to improve benefits for employees and your organization, such as investing in directors and officers insurance.
The reinforcement of your organization's commitment to continually improving your benefits programs by exploring flexible work options and alternative health insurance plans.
Strategy toward improving your benefits plans, such as performing research and surveys that help you gain insight into your employees' priorities and vision of themselves in your organization.
Positive impacts of your team's efforts include reduced employee turnover and improved customer satisfaction that directly stems from employee contentment.
Employee feedback on any benefits changes, such as dissatisfaction because a plan geared toward their interests was denied. Prepare an explanation as to why your company chose or was unable to accommodate certain employee interests, such as self-funded health insurance plans.
Any shortcomings in benefits efforts, such as receiving poor feedback on a new benefit proposal.
At KBI Benefits we have additional thoughts on expanding your annual stewardship report.
#1. Provide a Detailed Description of Changes
Include a detailed dialogue describing and explaining the reasons for any changes made to your current benefits program.
#2. Discuss Your Current Collection of Plans
What do you currently offer your employees and directors and officers in terms of protection? Discuss the various insurance carriers your organization works with and why. Provide a report on each carrier, its effectiveness versus costs and member satisfaction, and offer details regarding the marketplace, such as a drastic increase in premiums across the board.
Is a sudden rate increase specific to the carrier or the market? Is it cost-effective to search for a less expensive carrier, or is it better to wait a year to see if there is a shift in the market?
#3. Offer Details on Your Organization's Benefits Budget
Your benefits budget is critical, so provide details on how healthy it is or isn't and what you plan to do to make improvements.
#4. Include a Section Detailing Employee Morale
If your benefits plan isn't working for your employees, it isn't working. Develop an employee survey asking for their candid opinion on your current benefits plan and why they feel the way they do. Then share those results, along with any changes they would like for your organization to make, no matter how personalized their requests are to their own needs.
These kinds of answers can provide insights on emerging trends and ideas among employees that you might need to consider in the future.
Include details about employees' comfort in asking questions about insurance and other benefits to ensure understanding. Is the benefits team available to honestly and assuredly answer those questions? Do the employees feel at ease about their benefits and that the team cares about improving their benefits?
#5. Describe Services the Benefits Team Has Provided Throughout the Year
Benefits teams have probably stayed extremely busy in 2020 and early 2021, trying to ensure health and wellness for their employees in an uncertain time, dealing with COVID-19-related lockdowns, restrictions, mask requirements, and maintaining a healthy workplace.
They've also needed to perform standard benefits services, such as administering COBRA benefits, adding new hires to health insurance plans, and complying with IRS requirements. You can set your business apart from other companies by explaining how you've managed these core duties while keeping employees satisfied with overarching and daily benefits.
#6. Share New Benefits Proposals and Plans on the Horizon
If your benefits team has worked on new benefits proposals to enhance employee satisfaction, don't forget to include the ideas and the details of how you plan to create or adopt and implement these proposals. Provide details as to how and why you believe they will improve your employees' experience and overall satisfaction with your organization.
#7. Reinforce Your Commitment to Providing Valuable Benefits
Close your report by reinforcing your organization's core values and commitment to providing the best possible benefits for your employees, directors and officers, and your community.
Sharing the full view of your organization's successes, shortcomings, and outright failed strategies to provide the best benefits offers your clients and stakeholders candid insights into your company's ethics and motivations. Such candor also suggests the high likelihood that your benefits team will succeed in future endeavors. This kind of information shows that you care about your employees first and foremost over trying to reveal only your successes.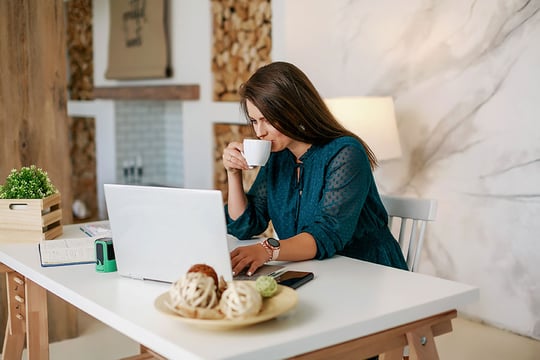 Are You Ready to Prepare Your First Annual Stewardship Report?
If you are ready to get to work on your first annual stewardship report, we hope the above insights help you start. However, we understand that such a report is complex, especially when crafting your first one.
Because an annual stewardship report offers vital benefits for your clients, stakeholders, employees, and your organization, you might need some help from an experienced team that has collaborated on these reports for many years.
Our KBI Benefits team is here to help you gather the information you need, perform additional surveys, and craft a pitch-perfect annual stewardship report that serves your purpose in enlightening all associated parties about your organization with candor and clarity.
To learn more about how we can help you prepare your annual stewardship report or anything else, submit your information via our online contact form or call us at 408.366.8880. We look forward to assisting you!
By Chris Freitas